Who is online
Users browsing this forum: Google [Bot] and 22 guests
Moderators: Moderator, Site Administrators
On ESPN2 right now.

Last chance to catch some of our Gator boys in action. Caleb Sturgis came in second in the Speed Field Goal drill. Some guy from Nebraska won but Caleb beat the touted kicker from the clown school. Elam is is also present.
Head Ball Coach
Posts: 4621
Joined: Tue Feb 09, 2010 3:00 pm
---
No replies, probably because GSMB ex-communicated Matt Elam statements detrimental to Jeffy Heisman.
rogdochar wrote:Good, Driskel's been tool enough, let's not have him retool.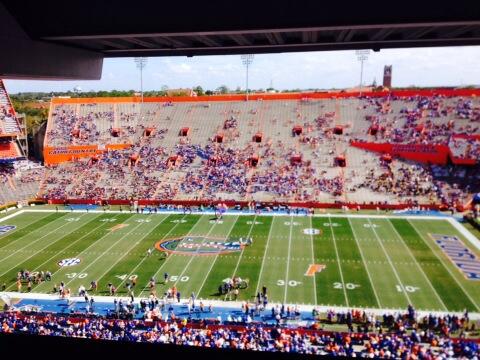 Gatorsports Legend
Posts: 16388
Joined: Tue Feb 09, 2010 3:03 pm
---
I caught the end of it. Sturgis' team came in first for something and even though he preformed the best on his team Jordan Rodgers was named MVP.....Moore from A&M spoke up and called him "his kicker and co-MVP" though.
Heisman Gator
Posts: 1981
Joined: Thu Feb 25, 2010 4:43 pm
Location: Williston, FL
---
Sturgis performed well. Elam did ok. Elam seemed to not really try on most of the challenges.
mrgator wrote:That would be awesome if everyone thought I was Wobble
Gatorsports Legend
Posts: 13033
Joined: Tue Feb 09, 2010 2:57 pm
---
---