Moderators: Moderator, Site Administrators
GatorSports Writer
Posts: 1509
Joined: Tue Feb 09, 2010 2:59 pm
---
Good article Zachary. I hope you are grooming some intern up there to bring the goods like you have, when you inevitably bolt for a better gig
All-American Gator
Posts: 961
Joined: Tue Feb 09, 2010 3:03 pm
---
Can't wait to watch next years backfield. It should be fun.
"I want to thank God for makin' me a Gator" - Chandler Parsons
Heisman Gator
Posts: 1271
Joined: Wed Feb 15, 2012 12:02 pm
Location: St. Pete, FL
---
Thanks, Zack. And it was a helluva year for Matt. I didn't think he was going to work but he was looking very good at the end of the year. I can't wait to see what a year with the strength coach will do.

It's easy to love Matt Jones. What a Gator.
Hundreds of fans pack The Swamp to enjoy Big Dumb Muschamp Ball Year 4.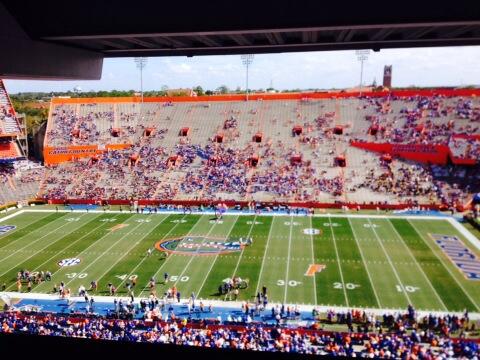 Gatorsports Legend
Posts: 16427
Joined: Tue Feb 09, 2010 3:03 pm
---
---